Abstracta modulair system
Abstracta System® is a modular system which by its timeless design is great in any decor. It was designed in the 1960's by the Danish architect Paul Cadovius.
The modular system was the first of its kind. With the system it was possible to build complex shapes in a quick and easy way. By using the loose components it is possible to make and build numerous shapes and designs.
The system consists out of two basic components; pipes and connectors.
The connectors fit into the end of the pipes and are fixed with a small hammer to create rigid frames. The advantage of this system is its simplicity and flexibility; large or small variants can be quickly assembled. The system is pure and elegant. A further advantage is that the components take up little storage space. The metal tubes (ø13 mm) are available in black, white and chrome. There is a range of parts available. These make sure that almost nothing is impossible. For the shelves there is a choice of metal, wood, glass and Forbo Desktop.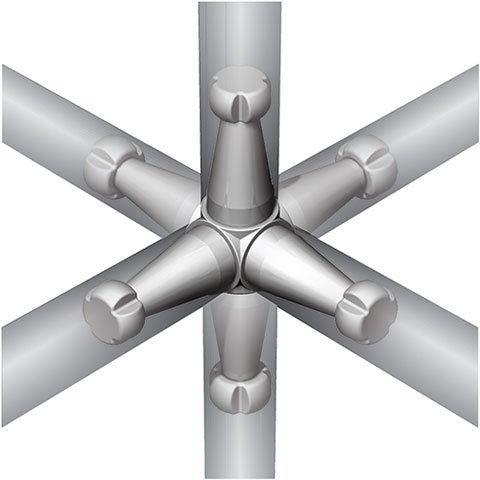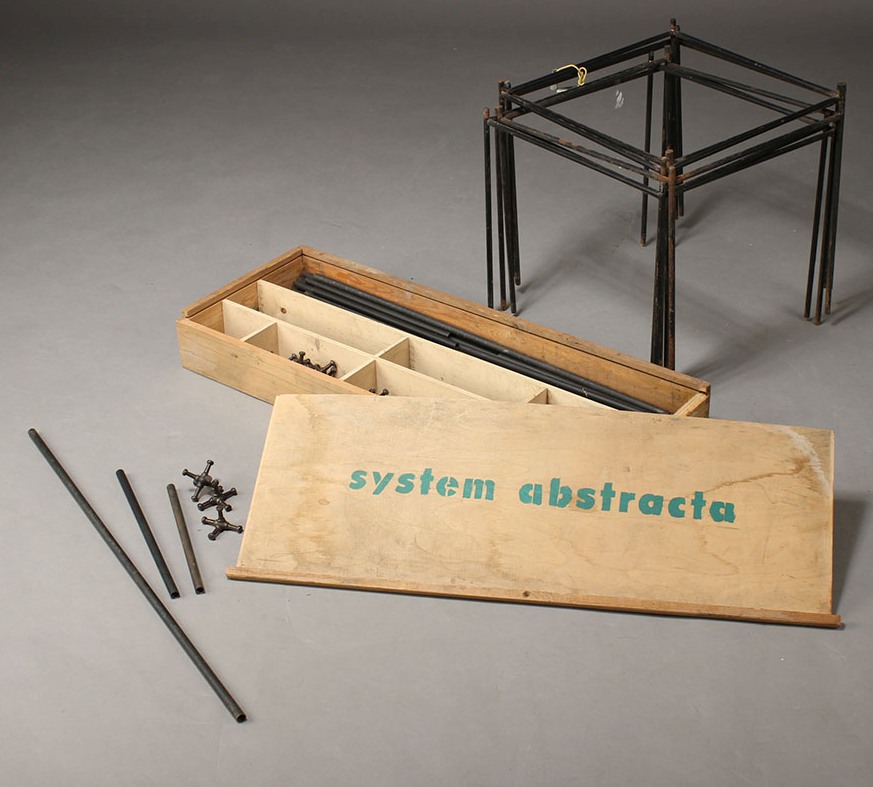 Two Basic components                                  Abstracta System '1960's'
Use Abstracta as a room divider, cabinet, dresser, coffee table, display, or create your own Abstracta. The system is ideal for both personal and commercial use.
View our entire collection and let yourself be seduced by this simplistic design
Je aanvraag is verwerkt!