Poul Cadovius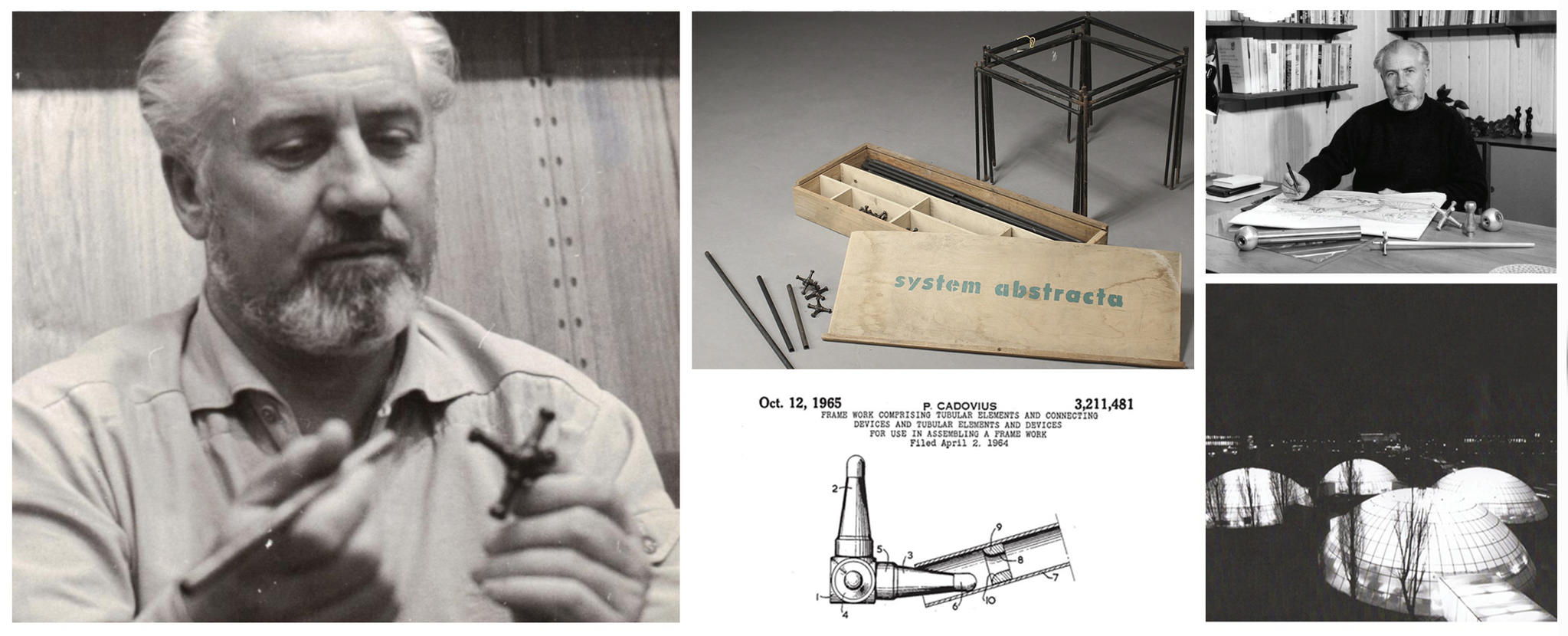 Poul Cadovius (1911-2011) was one of the most colourful and successful people in the history of the Danish furniture industry.
Originally trained as a saddler and upholster, Cadovius became interested in industrial design and established his own furniture manufacturing company under the name of Royal Systems in 1945. Shortly after, Cadovius had the revolutionary idea to design a floating, modular shelving system that would maximize floor space and signify the end of conformity in shelving. This was revolutionary in the traditional closet systems. The Royal System (1948) shelving unit went on to win the gold medal at the Finland Furniture Fair in 1950 and silver medal at the XI Triennale di Milano 1957 and remained a hallmark of mid-century modern design throughout the 1950s and '60s. He then devised the award-winning and world-famous Abstracta System, which in 1962 was used as exhibition halls at the Cologne Furniture Fair. There followed numerous iconic designs.

Sometime between 1964 and 1967, Cadovius purchased the well-established furniture manufacturer France & Søn—credited with the industrialization of teak furniture production—and eventually renamed the company CADO. Cadovius collaborated with the impressive roster of iconic Danish designers through France & Søn and CADO, including Sigvar Bernadotte, Grete Jalk, Arne Vodder, Edvard Kindt-Larsen, and Finn Juhl.
Cadovius was an exceptional entrepreneur and innovator, which resulted in more than 400 patents during his long career. In addition to designing furniture, Poul Cadovius also owned a yard and developed many other different products, such as building materials and glass fiber components.

Je aanvraag is verwerkt!