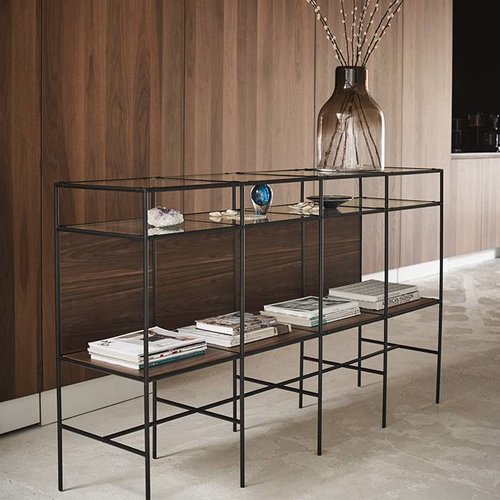 Shop Fixtures
Abstracta shop interior

The Abstracta System is widely used for the design of a shop or catering industry. With the modular system, display cabinets, store shelves and counters can be made. Abstracta System gives shops and catering industry a stylish, modern and elegant design.
The system is suitable for displaying various products. So with Abstracta you make a display counter for small products, like jewelry.  For heavy and larger products, as furniture, design store shelves can be made. In the catering industry the Abstracta System is used as a cupboard or counter.
The Abstracta System consists of separate parts, with which you can easily put together new set-ups. This makes it easy to make new store arrangements yourself.
Are you curious about the possibilities? Then contact us.